Camping Lameque offers various social and sporting activities within its site:
Social activities and events:
Music, dinners, bingo, treasure hunt for children, campers' Christmas, Halloween, fishing tournements, special events and so on. We suggest that you consult our Facebook for any updates on upcoming events.
Sports and outdoor activities:
Heated swimming pool is open from end of June to end of August near the "Beach Club" by the beach.
The beach in front of the campground is a great place to relax and enjoy the warm salty water from Baie des Chaleurs. In addition, the Beach Club offers you a nice deck with an amazing water view and there is a also an Internet access..
Kiteboarding, stand up paddling, sea kayaking and windsurfing:
Water sports enthusiasts such as kiteboarders, windsurfers, paddle boarders and sea kayakers will be very happy at Camping Lamèque as they can launch directly from the Camping. Also, Camping Lamèque offers stand up paddle boards and sea kayak rental. By the way, the owners Eric Girard and Adrien Noel are both kiteboarders, windsurfers and stand up paddle surfers. They will be very happy to share their passion with you!
Clamming and strip bass fishing:
At low tide, fishing for clams is very popular on the beach in front of the Camping Lameque. When the sun goes down, its time to fish the strip bass from the same location.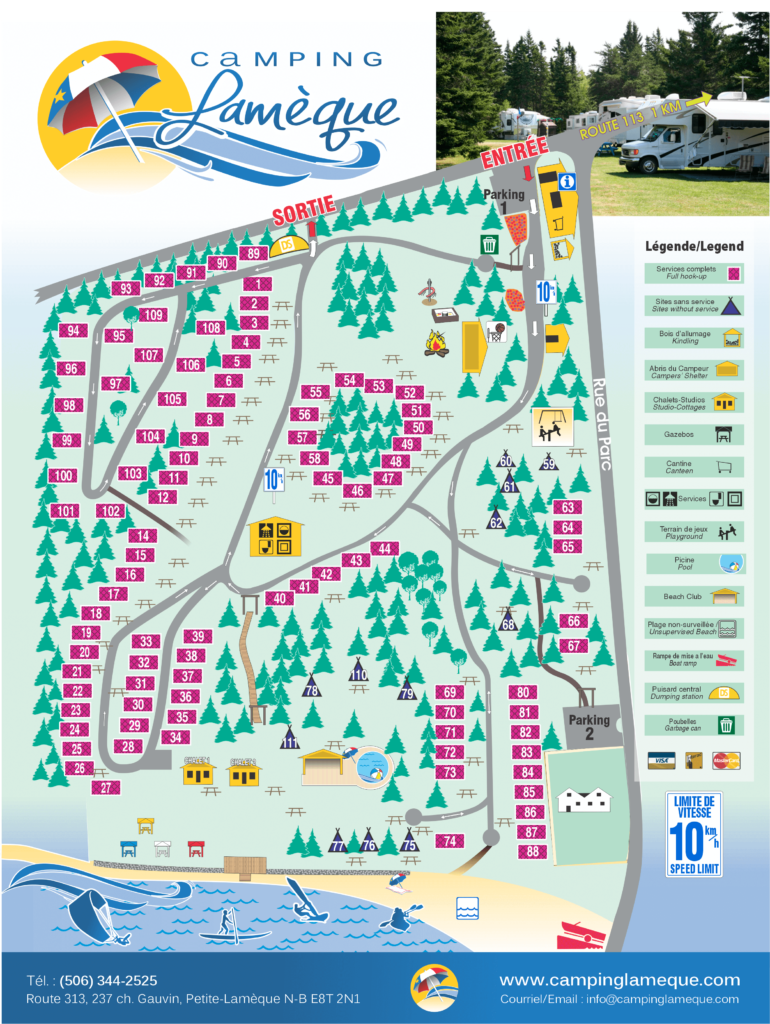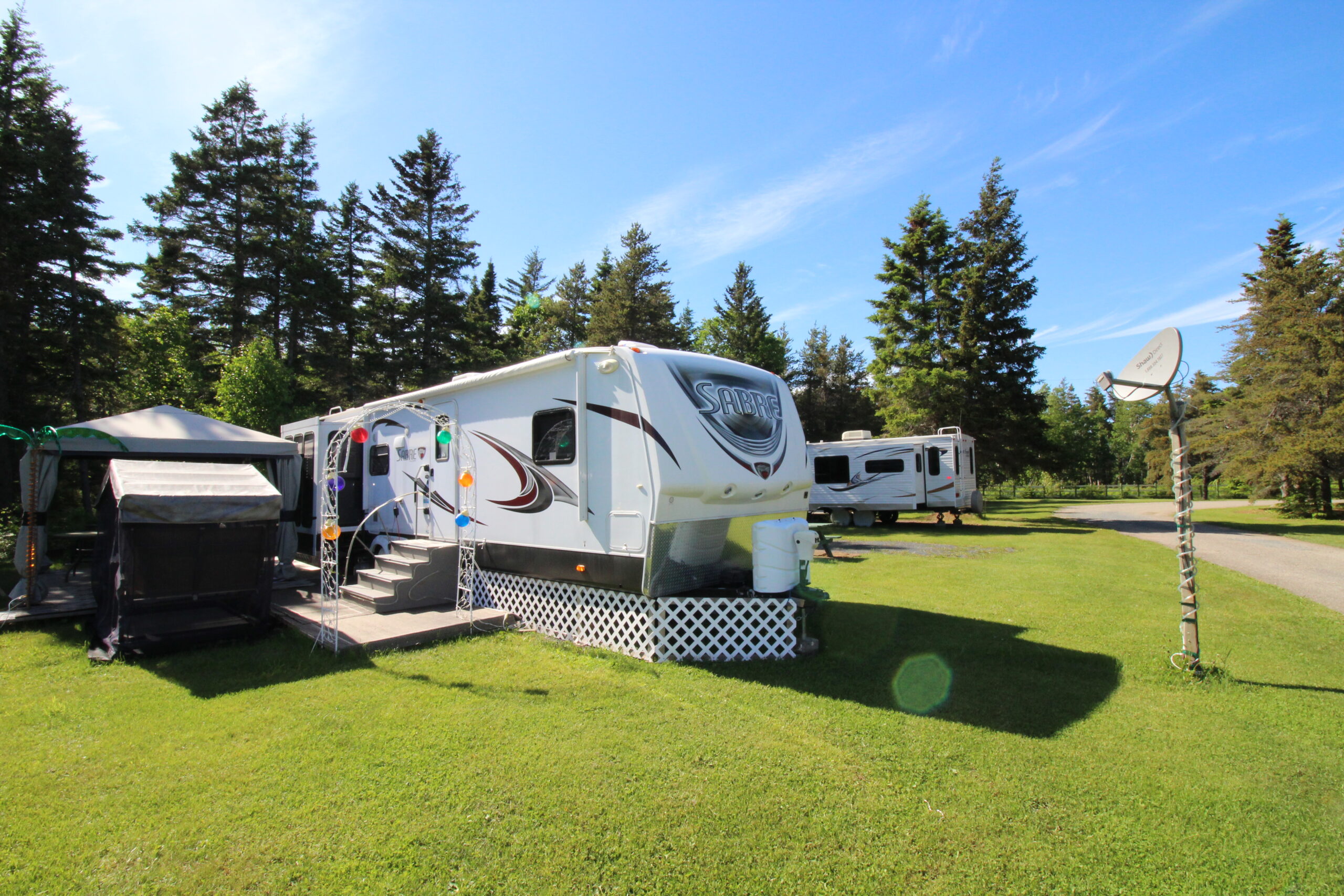 Camping
Let yourself relax by the crackling sound of a campfire and be rocked by the sound of the little waves.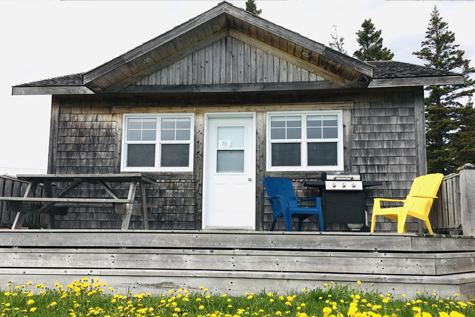 Studio-Cottages
Enjoy the luxury of our studio cottages on the edge of the Baie des Chaleurs.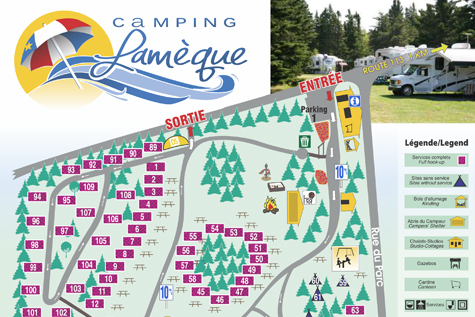 Campground map
Here is the map of Camping Lameque to help you plan your stay.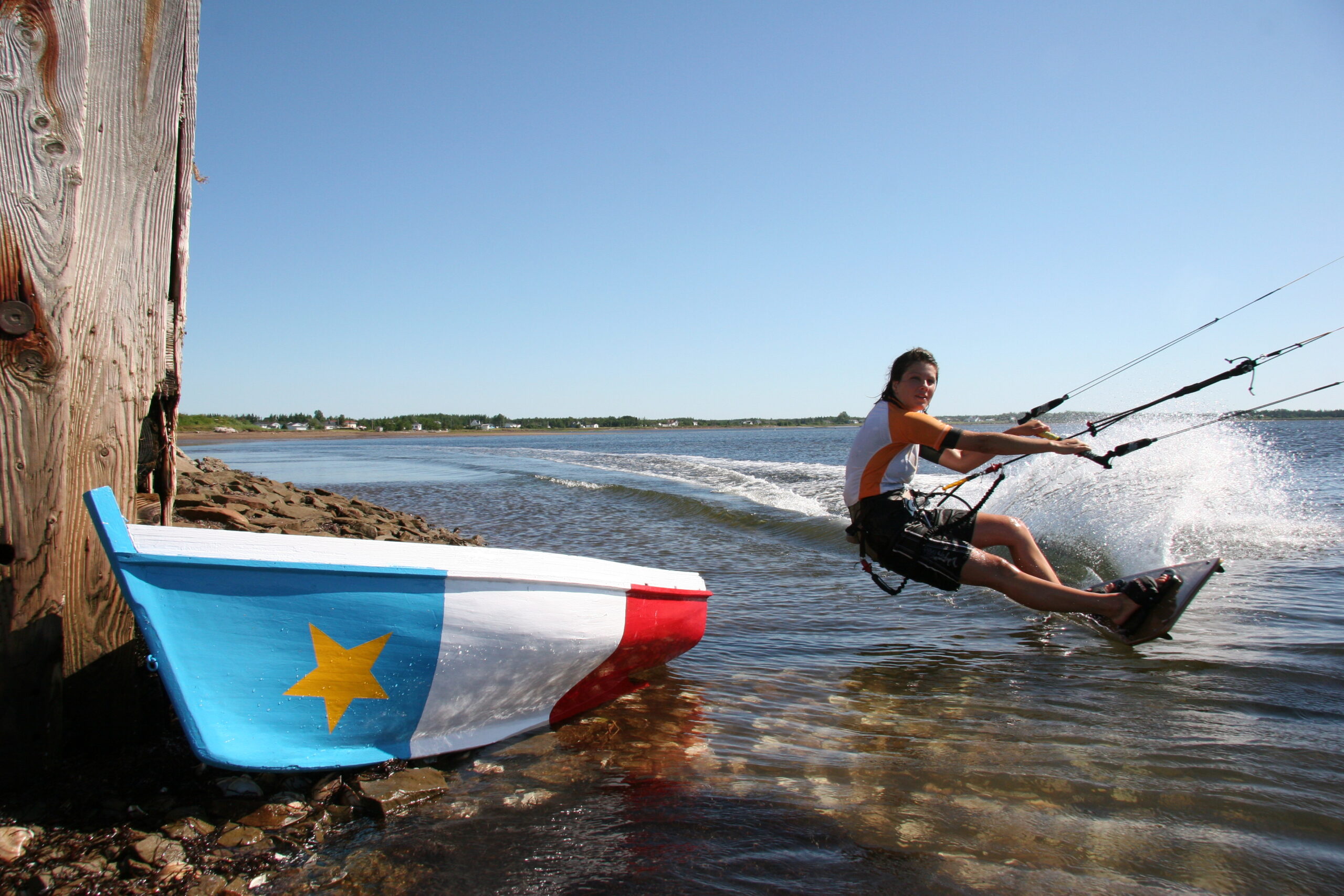 Kiteboarding
We are in the paradise of kitesurfing, windsurfing, stand up paddle surfing and sea kayaking!